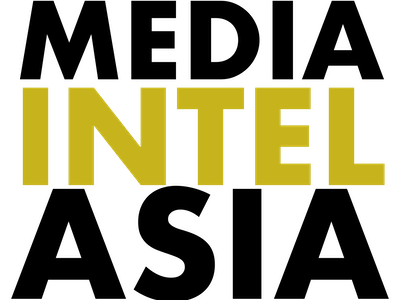 By Elena Dimama in Lead Stories January 13, 2021 0
"Liquor on lips is one of the biggest aspects of our strategy, so for us, tasting is essential, especially when launching a new product," Maga says noting Distell used the pandemic to further train brand ambassadors
As part of the DFNI Database & Insights 2020-21 publication which launched in December 2020, we hear from Distell Global Travel Retail Managing Director Luke Maga .
The DFNI Intelligence team undertook an extensive, in-depth supplier survey to canvass opinions from some of the biggest names across liquor, tobacco, confectionery, beauty and luxury products to hear their thoughts on the future of travel retail – from the vital need to pivot to e-commerce and omnichannel, changing shopping habits and areas of recovery, to restructuring their business post-Covid. We present them to you as part of an online series.
The pandemic has accelerated the growth of online alcohol sales in many markets worldwide, including China, the most important travel retail market. How well is the travel retail business meeting the challenge of e-commerce in your view?
Covid-19 has forced the GTR channel to rethink its approach however there is lots more work to do, particularly with regard to communicating with travellers before their journey. It is essential to forge relationships with the next generation of travellers before they have even entered the airport.
Some retailers are way ahead of others in terms of embracing the capabilities of digital and social media. China Duty Free Group's focus on live streaming through its partnership with TripurX is a prime example of a retailer meeting the challenge of e-commerce.
In what ways do you think that travelling shoppers' buying habits have been changed by the pandemic? For instance, are they likely to stick to tried-and-trusted brands or will they experiment? Will they be wary of picking up bottles for hygiene reasons? Will they trade down to watch the pennies or treat themselves to a more expensive purchase?
Travellers will expect an elevated shopping experience, which encompasses health & safety, when they return to airports. There will be some consumers who will be reluctant to do tastings and touch products however many will feel comfortable to engage in this way if they can clearly see that enhanced cleaning and hygiene is in place.
Airport landlords need to be more open to supporting traveller experiences within the airport. Consumers might not travel as much as before: however, when they do, we need to offer an amazing shopping experience that extends outside of the store boundaries. Now more than ever it is vital that brand owners, landlords and concessionaires work together and are truly aligned.
Travel retail is often criticised for having been slow to adapt to the digital revolution. Please give us examples of some of the ways you plan to help travel retailers adapt to this new omnichannel retail model?
In June, together with CDF-Lagardère, we pioneered the first virtual tasting in travel retail. Around 30 of CDF-Lagardère 's VIP customers from China took part in the Bunnahabhain tasting which was led by Brand Director Derek Scott . Guests were personally invited by Scott Hamilton, Lagardère Travel Retail Business Director (Spirits, Wine & Beer) – Asia , and sent an exclusive tasting set a few days prior to the live tasting. We were pleased with how successful the event was and will certainly look to replicate this kind of activity in future to ensure consumers continue to engage with our brands.
How have you restructured your travel retail business since the pandemic began? Will you be taking a different approach to which locations you choose to be listed in, taking a tougher stance on margin requirements, reducing sales staff training, investing less in promotions, and travelling less to trade shows and store visits?
We've used the pandemic period to continually train our brand ambassadors with our latest toolkits so their knowledge is maximised. Sales staff training will continue to be an area in which we invest. Liquor on lips is one of the biggest aspects of our strategy, so for us, tasting is essential, especially when launching a new product. I believe until we can find a safe way of doing tastings, in most airports it's going to be down to our brand ambassadors telling the story. It's about how we as a channel can come out with safety regulations as to how tastings should be conducted.
In terms of our GTR team, we recently appointed Derek Scott as the new General Manager for Asia Travel Retail . Derek brings a wealth of experience in malts from his previous role as Brand Director for Distell's single malt whiskies. Derek will play a key role in driving expansion and awareness of Bunnahabhain and Deanston in APAC.
In other positive news, we have just signed a distribution agreement with Fabrice International for South Korea duty free & travel retail.
Which duty free markets do you feel will recover quickest from the pandemic in 2021 and which travelling nationalities will be crucial for any meaningful bounce back in sales?
All the signs point to Asia recovering quickest for the TR industry as a whole. We are seeing some encouraging results at Singapore Changi Airport for Amarula and Scottish Leader. That being said, Africa and the Middle East are driving recovery for us and offering the most opportunities so these will be a priority for us in the short-medium term. We are seeing fairly substantial sales being made across the African continent at border stores.
NPD has slowed significantly due to the crisis. Will we see fewer travel retail exclusives next year? What new products are you planning to introduce into GTR in Q1 and Q2 of 2021?
Many retailers are looking to drive more effective operational models and with this comes reduced ranges. In this context, retailers' demand for new products has massively reduced compared to previous years.
For Distell, innovation, exclusivity and differentiation have been paramount in our approach to this channel, and our commitment to these pillars will only strengthen as shoppers return to the channel. We need to reemphasise the authority and appeal of this retail channel and we'll only achieve that by offering something different and appealing.
Next year we will be launching two travel retail exclusive products from Bain's Cape Mountain Whisky. These will join the 10 Year Old Shiraz Cask Finish that launched in October.
What steps are you taking to make your GTR packaging more sustainable?
At Distell we take a holistic business view towards sustainability. To just look at one channel in isolation would not deliver the right level of step change required, especially given the challenges we are collectively facing around climate change. We look at the end-to-end production and distribution of all our brands across all our channels. There are many work streams and initiatives that are taking place across the business but I will highlight two particular ones:
The first is the installation of a Biomass heater at the Bunnahabhain Distillery on Islay. It will remove 3,000 tonnes of carbon a year and reduce our fossil fuel consumption by 95%. The biomass boiler will also burn the draff from the distillery.
The second is a global packaging project for Amarula. We are looking to make the bottles lightweight and change our sourcing model around the paper labels to ensure the paper is sustainably sourced. Both of these projects are due to go live at the back end of 2022.
In GTR we are in the process of reducing any non-essential packaging, especially around transportation of goods. Plus, we've made a commitment to reduce the number GWPs we use by 40% and remove any plastic from our GWP sourcing model by 2022.
This data comes from MediaIntel.Asia's Media Intelligence and Media Monitoring Platform.