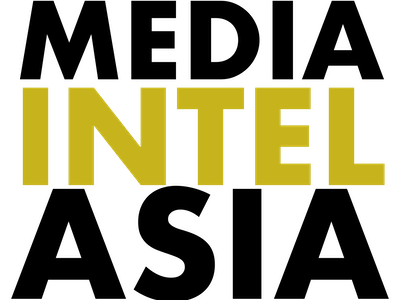 Disney Plus Now Available in Singapore For S$11.98 A Month Over 650 movies and 15,000 episodes available. + Updated Feb. 23, 2021, 1:17 p.m. 12:27 p.m.
About five months since Disney+ launched in neighbouring Indonesia, the video streaming service owned by media conglomerate The Walt Disney Company is finally available in Singapore starting today (February 23).
This is great news for Disney fans, as subscribers will gain access to over 650 movies and 15,000 episodes from Disney's vast content library. How much will Disney+ cost compared to other streaming services like Netflix, you ask? — Disney+ Singapore (@DisneyPlusSG) February 22, 2021 Singaporeans can subscribe to Disney+ for S$11.98 a month or S$119.98 a year. And it's not only Disney content that will be available to you; subscribers can watch content from the rest of Disney's pillars, namely Pixar, Marvel, Star Wars, National Geographic and Star.
This means that you can not only expect old and new films but also TV episodes and documentaries of various genres - ranging from comedy and romance to thrillers and action flicks.
Marvel fans will definitely look forward to all-new, original series from Marvel Studios' "WandaVision," "The Falcon and The Winter Soldier" and "Loki," premiering exclusively on Disney+ in 2021, "What If...?," the first animated series in the Marvel Cinematic Universe featuring stories that present alternate realities in the Marvel universe; "Ms. Marvel," a new series that introduces Kamala Khan – 16-year-old Pakistani-American growing up in Jersey City; and "Hawkeye," which stars Jeremy Renner as Hawkeye, who teams up with another well-known archer from the Marvel comics, Kate Bishop.
The service will be available on a wide range of mobile and connected devices, including gaming consoles, streaming media players, and smart TVs. In addition, existing and new StarHub Mobile, TV and Broadband customers will be able to enjoy up to two years of access to Disney+.
They can stream their favourite stories across screens and services, from Singapore's widest- coverage 5G network to the best all-in-one StarHub TV+ entertainment platform.
"We are excited to officially introduce several distinguished titles that will soon be available in Singapore on Disney+ as we continue to deliver high-quality content and captivating stories, even on the small screens. From iconic Disney classics, to brand-new features from the Marvel Cinematic Universe and Star Wars galaxy, and to documentaries and dramas; we are advancing the subscription video-on-demand experience with an unparalleled catalogue of entertainment," said Amit Malhotra, Regional Lead, Emerging Markets at The Walt Disney Company APAC.
If you're interested in subscribing, be sure to head to the Disney+ website . More Like This
This data comes from MediaIntel.Asia's Media Intelligence and Media Monitoring Platform.