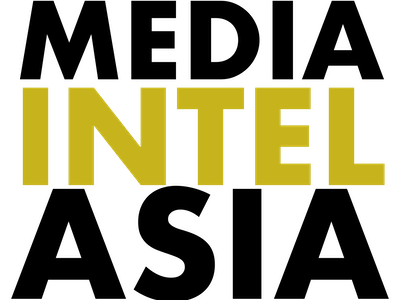 EBay Holds First Drive-Thru Luxury Authentication in L.A. Read full article November 21, 2020, 1:16 AM · 3 min read
Authenticating luxury goods has become an urgent necessity in retail's digital era. But it doesn't have to be an Internet-only affair. It can even be fun, according to eBay , which is hosting an "Authentication Station" for luxury watches and sneakers in Los Angeles.
The concept has a simple, if unconventional, premise: People interested in getting an appraisal of their collectibles can bring the items to the venue — a converted gas station in East Hollywood — and hand them off to an attendant, who brings the object inside for inspection by a team of experts. Participants stay in their cars the entire time.
More from WWD
Spring 2021 Fashion Trend: Patchwork/Upcycled
While they wait, they can watch the action on an big screen outside, whether for education or even entertainment, and successful assessments earn an eBay Authenticity Guarantee. Even better, participants may get an offer to sell the item on the spot, allowing them to drive away with cash in hand, at least in concept. In reality, they'd transact over eBay's PayPal service.
Naturally, the event — which essentially soft-opened on Thursday and runs through Saturday — focuses more on pre-owned products, as opposed to new merchandise. But for the luxury sector, authentication services of any kind may be a win, as some companies worry about the potential devaluing of their brands. The Internet's massive ability to circulate fakes or errant copy-cat items, whether new or used, only exacerbates the worry.
Here, the items eligible for evaluation are primarily watches and sneakers, though other collectibles may be included. The company mentioned a Clayton Kershaw card, as one example.
"We wanted to do this to bring some fun at a time when everyone's just been stuck at home, and [also to] extend what we're really seeing as the core premise of our focused approach on watches, sneakers and other categories, which is to bring authentication into the offline world," Tirath Kamdar, general manager of luxury for eBay North America, told WWD. Story continues
Sneakers and watches are two of the marketplace's most popular luxury categories, with more than half a million daily listings for sneakers on average and more than 165,000 live listings for luxury watches. In 2019 alone, the site saw sales of more than 2 million watches.
Over the past year, the marketplace saw a 10 percent increase in average daily live listings for high-end timepieces like Rolex. The watch brand accounts for 40 percent of eBay's luxury watch sales, and since 2019, Rolex sales in the marketplace have jumped 60 percent.
The categories are the focus of eBay's new Authenticity Guarantee, a recently launched service that deploys independent experts to vet and verify items through comprehensive, multiple-point inspections.
To bring that to real life, the company brought third-party authentication partner Sneaker Con and other top eBay sellers to the drive-thru, where they vet the items and estimate what they might be worth on the marketplace. Goods that pass inspection can even get immediate offers from established eBay stores like SoleSupremacy, for instance.
It may seem counterintuitive to hold an in-person event while a coronavirus resurgence in California has Gov. Gavin Newsom tightening restrictions. But the company maintains that it's strictly adhering to all safety protocols, including social distancing, masks, hygiene and other measures. And again, it points out that people stay in their cars for the entire experience.
Kamdar sees it as a socially distant and responsible way to "bring some joy right before the holiday times really kick off," he said.
As for the possibility of more drive-thru events, the jury is out on that. But it's not inconceivable.
"I would say this is a start. There's nothing planned, in terms of what's next, but we're constantly evaluating it," added Kamdar. "And then we do think that there could be a lot more fun things we can do in next year." EBay also plans to expand its Authenticity Guarantee in 2021 to include more items, which could also broaden the scope of future live event plans. TRENDING Illinois Sen. Duckworth says 'silence is deafening' from Republicans on Trump's election maneuvers 5. Trump accused U.S. drugmaker Pfizer of waiting to announce the success of their Phase 3 vaccine trial until the day after the presidential election in order to avoid helping him. 3h ago Giuliani added: "Somehow the Democrat party was hijacked by Clinton and since then it's gone more corrupt." 3h ago 94-year-old former Nazi concentration camp guard to be deported from US to Germany A 94-year-old former Nazi concentration camp who lived undiscovered in the US for decades is to be deported to Germany, where he could face prosecution, after his appeal against a deportation order was rejected this week. Friedrich Karl Berger succeeded in covering up his role as a concentration camp guard for more than 70 years and still receives a pension for his wartime service in the German navy. His past finally caught up with him when an SS index card of his service record was found among documents rescued from a German ship sunk by the RAF in 1945. The card revealed he had served as a guard at one of the Neuengamme network of concentration camps in northern Germany, where more than 40,000 prisoners including Jews, Poles and Russian POWs were worked to death as slave labourers. "After 75 years, this is ridiculous. I cannot believe it," Mr Berger told The Washington Post when the original deportation order was handed down in February. "You're forcing me out of my home." 9h ago The World Health Organization on Thursday recommended against continuing to use the antiviral remdesivir to treat COVID-19. 5h ago Two former campaign advisers, Karine Jean-Pierre and Symone Sanders, are reportedly among the top choices 3h ago Business Insider The unusual gift was a kind of inside joke, a reference to something Obama said after the SEALs brought bin Laden's body back. 4h ago Orlando Hall, convicted in the abduction and death of Lisa Rene in 1994, was the eighth federal inmate executed this year after a two-decade hiatus. 18h ago President-elect Biden has talked to Republican lawmakers, not McConnell President-elect Joe Biden has talked to Republican lawmakers on Capitol Hill, but has not yet spoken to Senate Majority Leader Mitch McConnell, incoming White House Chief of Staff Ron Klain said on Thursday. "He has not yet talked with Senator McConnell," Klain said on CNN. 1d ago The Wisconsin Elections Commission late Wednesday, after an hours-long, often-contentious debate, agreed to issue an order on Thursday to recount ballots cast in Milwaukee and Dane counties as requested by President Trump. 2d ago Is the nation's most influential news network primed to be added to President Trump's long list of adversaries? 1d ago The Telegraph Venezuelans siphon crude oil to make their own petrol, as the country's economy sinks into the mire Venezuelans fed up with fuel shortages have begun tapping into the country's crude oil pipelines to distill their own petrol as the country's economic demise accelerates. The emerging practice was documented by a Reuters investigation that found desperate Venezuelans breaking holes in pipes and siphoning off crude oil and diverting it to makeshift rural laboratories. The revelation underscores the severity of the country's spectacular economic and infrastructure collapse. Venezuela has the largest proven oil reserves in the world, however biting US sanctions and mismanagement by the state oil company nationalised by the socialist government has resulted in a dive in production. Venezuelans, who once enjoyed essentially free gasoline thanks to government subsidies, now spend days in petrol queues that snake through the streets. One man, mechanic Daniel Vásquez, told The Telegraph from the capital Caracas in April after sleeping in his car overnight waiting for petrol: "We have to be watching closely for when the line forms, some people find out that gas will arrive, and then we get in line, and then wait for hours or days." To avoid the queues and make a profit off of the shortages, some have started puncturing pipelines at idled state oil fields, installing their own smaller tubes into the pipes. From there, the tubes transport the oil to small, homemade refineries where the substance must be distilled and refined. "This is the El Palito refinery," a man proudly proclaims in an online video circulating in Venezuela circles on social media. The video shows two black canisters over a fire in a barrel with tubes transporting the substance into two other containers and finally into two gas canisters. 10h ago Europe aims for cooperation with U.S. against pandemic under Biden: Germany Europe hopes for a closer cooperation with the U.S. in tackling the coronavirus pandemic and the global distribution of a vaccine once U.S. President-elect Joe Biden takes office, German Foreign Minister Heiko Maas said on Thursday. Europe and the United States should also coordinate more closely in the fight against climate change, Maas said ahead of the first meeting with his European Union counterparts since the U.S. election. 2d ago Giuliani to reportedly skip meeting with Michigan lawmakers after COVID-19 exposure Members of President Trump's outside legal team, including Rudy Giuliani, have reportedly been sidelined from a meeting with Michigan lawmakers due to a case of COVID-19.Giuliani and other Trump lawyers won't be able to attend a White House meeting scheduled for Friday with two Michigan lawmakers because they were recently exposed to the coronavirus, Axios reports. This meeting with lawmakers from the state where President-elect Joe Biden was projected to win, according to the Times, "appears to be a part of the president's campaign to interfere with the state's certification process."But Andrew Giuliani, Rudy's son who is a staffer at the White House, on Friday announced he tested positive for COVID-19, and the Times reports he attended the Thursday news conference in which Rudy Giuliani pushed baseless allegations of widespread voter fraud. On a conference call with Trump officials on Friday, when the subject arose of which member of Trump's outside legal team would attend the White House meeting, Axios reports this planning quickly "fell apart" when it was revealed that Giuliani's son tested positive and it subsequently became clear that "the entire Giuliani-affiliated legal team was probably exposed." Bloomberg's Jennifer Jacobs summed up the chaos by noting that Giuliani being forced to skip this meeting due to COVID-19 comes after White House Chief of Staff Mark Meadows and Trump adviser David Bossie were both sidelined because they tested positive for the coronavirus. > Trump's chief of staff Mark Meadows sidelined after the election by coronavirus so Dave Bossie stepped in to guide strategy. Then Bossie sidelined by covid, and Rudy Giuliani became front man on election battle. Now Giuliani can't be in the room because his son has the virus. https://t.co/oFMZBxH8Hl > > — Jennifer Jacobs (@JenniferJJacobs) November 20, 2020Indeed, Axios wrote that this was just more "turmoil" thrown into Trump's legal efforts, with a campaign adviser saying, "It's just a s--tshow, it's a joke." Read more at Axios.More stories from theweek.com America is buckling 5 brutally funny cartoons about Trump's election denial Trump's legal team seemingly didn't notice its allegation of election fraud in Michigan is based on data from Minnesota 4h ago USA TODAY Navajo Nation police say there were no reports of injuries or property damage. The "satellite material" was released to Polar Field Services. 4h ago NY-based company pulls out of Lebanon bank's forensic audit A New-York-based company contracted by the Lebanese government to conduct a forensic audit of the country's central bank has decided to pull out of the deal because it was not able to acquire requested information and documents, Lebanon's outgoing finance minister said Friday. The announcement by Alvarez & Marsal deals a major blow to those hoping for accountability in a country mired in corruption and a crippling economic and financial crisis. It comes after Lebanon's central bank refused to provide the company with the needed documents, using the country's decades-old banking secrecy laws as a pretext. 10h ago Miami Herald There is still no trace of Florida mom Michelle Parker. 3h ago Childhood vaccine linked to less severe COVID-19, cigarette smoke raises risk People whose immune systems responded strongly to a measles-mumps-rubella (MMR) vaccine may be less likely to become severely ill if they are infected with the new coronavirus, new data suggest. The MMR II vaccine, manufactured by Merck and licensed in 1979, works by triggering the immune system to produce antibodies. Researchers reported on Friday in mBio that among 50 COVID-19 patients under the age of 42 who had received the MMR II as children, the higher their titers -- or levels -- of so-called IgG antibodies produced by the vaccine and directed against the mumps virus in particular, the less severe their symptoms. 4h ago
This data comes from MediaIntel.Asia's Media Intelligence and Media Monitoring Platform.