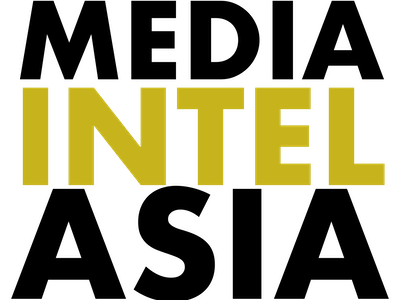 Hong Kong reported 43 new coronavirus cases on Saturday, one day before an arrangement with Singapore to allow a limited number of passengers to fly both ways without having to go through quarantine kicks in.
Hong Kong has been spared the dramatic escalation of coronavirus cases seen in other major cities, but the rise was big by its standards, with daily cases having mostly been in the single-digits or low double-digits in recent weeks.
Out of the 43 cases, 36 were locally transmitted.
The rise comes as a travel bubble between Hong Kong and Singapore is due to begin on Sunday.
Under the arrangement, people would be allowed to travel between the two cities without observing quarantine but must take a COVID-19 test before departure and upon arrival. There would be no restrictions on the purpose of travel.
Hong Kong has recorded over 5,500 coronavirus cases and 108 COVID-19 deaths since the pandemic began.
(Reporting by Julie Zhu and Twinnie Siu; Editing by Lincoln Feast.) TRENDING Latest Stories The Independent Joe Biden's victory will be official once the state's governor accepts the results 15h ago Reuters Exclusive: Mexico agreed with U.S. Attorney General Barr to arrest drug capo in deal for general - source Mexico has committed to the arrest of a high-level cartel leader under a deal with U.S. Attorney General William Barr to drop U.S. drug trafficking charges against a former Mexican defense minister, a senior Mexican source told Reuters. The United States dropped the case against retired General Salvador Cienfuegos this week citing "sensitive and important" foreign policy considerations that outweighed interest in pursuing the charges. In return, Mexico privately told Barr it would work with the United States to arrest a high-level cartel leader involved with trafficking large quantities of the synthetic opioid fentanyl, the source said. 10h ago 94-year-old former Nazi concentration camp guard to be deported from US to Germany A 94-year-old former Nazi concentration camp who lived undiscovered in the US for decades is to be deported to Germany, where he could face prosecution, after his appeal against a deportation order was rejected this week. Friedrich Karl Berger succeeded in covering up his role as a concentration camp guard for more than 70 years and still receives a pension for his wartime service in the German navy. His past finally caught up with him when an SS index card of his service record was found among documents rescued from a German ship sunk by the RAF in 1945. The card revealed he had served as a guard at one of the Neuengamme network of concentration camps in northern Germany, where more than 40,000 prisoners including Jews, Poles and Russian POWs were worked to death as slave labourers. "After 75 years, this is ridiculous. I cannot believe it," Mr Berger told The Washington Post when the original deportation order was handed down in February. "You're forcing me out of my home." 19h ago Giuliani added: "Somehow the Democrat party was hijacked by Clinton and since then it's gone more corrupt." 9h ago Michigan militia planned 'weeklong series of televised executions' as part of kidnapping plot, prosecutors say Members of a Michigan militia group had more planned than just kidnapping the state's governor.Last month, the FBI discovered a plot to kidnap Michigan Gov. Gretchen Whitmer (D) and try her for "treason," arresting 14 militia members allegedly involved in the effort. But beyond that task, court filings also reveal the men planned to publicly execute other public officials, or if all else failed, burn down the state house entirely, ABC7 Chicago reports.While just 14 men have been arrested in the plot so far, they had a "Plan B" that "involved a takeover of the Michigan capitol building by 200 combatants who would stage a week-long series of televised executions of public officials," ABC7 reports. Plan C involved burning down the statehouse with its legislators locked inside, "leaving no survivors," ABC7 continues. These plots all unfolded as Whitmer and Michigan's government implemented lockdowns to stop the spread of COVID-19.The conspirators also allegedly planned to kidnap Virginia Gov. Ralph Northam (D), the FBI reported last month. Illinois Gov. J.B. Pritzker told reporters this week he gets threats daily. Still, some of the men arrested have gotten bond reductions and are now free.Michigan militia members and other opponents of COVID-19 lockdowns have repeatedly protested in front of the Michigan statehouse — and in one case stormed into it, with many protesters carrying guns.More stories from theweek.com 5 brutally funny cartoons about Trump's election denial America is buckling Cybersecurity czar fired by Trump reportedly set up a Trump-proof line of succession 2d ago The Independent 'Question for the sitting Vice President of the United States: Do you have any capacity for shame," Mr Conway writes 18h ago Orlando Hall, convicted in the abduction and death of Lisa Rene in 1994, was the eighth federal inmate executed this year after a two-decade hiatus. 1d ago Business Insider The 14 progressive groups told Biden they "want to ensure that the internet isn't dominated by a handful of corporations," such as Google. 2d ago Michigan deputy fired after sharing racist photo of Kamala Harris watermelon Jack-O'-Lantern Vice President-elect Kamala Harris has not even taken office yet and racists are already doing what they do best. A long time employee of The Oakland County Sheriff's Office was recently fired after she posted a photo on Facebook depicting Jack-O'-Lanterns on Halloween to her Facebook page. 2d ago Supreme Court cancels arguments over Trump bid to withhold parts of Russia probe The U.S. Supreme Court on Friday canceled oral arguments next month over President Donald Trump's bid to keep Congress from seeing material withheld from former Special Counsel Robert Mueller's report on Russian political meddling, raising the possibility that the justices may never rule on the issue. The court granted a request from the Democratic-led House of Representatives Judiciary Committee, which asked in court papers for a postponement given that a new Congress will convene in the first week of January 2021 and Democratic President-elect Joe Biden will be inaugurated on Jan. 20. The committee last year subpoenaed grand jury materials related to the Mueller report, which documented Moscow's interference in the 2016 presidential election to boost Trump's candidacy. 16h ago Wisconsin shooting: 'Multiple people injured' in mass shooting at shopping centre At least eight people have been injured in a shooting at a shopping centre in the US state of Wisconsin, with the gunman still believed to be at large. The FBI and the Milwaukee County Sheriff's office tweeted that their officers were on the scene at the Mayfair Mall in Wauwatosa, Wisconsin, supporting the "active" response by local police. Police described the suspect as a white male in his 20s or 30s. The Milwaukee Journal Sentinel said some people remained inside the mall on lockdown. Witnesses reported hearing between eight and ten gunshots. WISN local news station reported least five people were taken away from the mall on stretchers, at least two of whom were sitting upright and appeared to be conscious. One of the victims is reported to be a teenager. Some people remained in the mall while police searched for a suspect. 11h ago Fauci addresses concerns about speed of coronavirus vaccine development At a coronavirus task force briefing on Thursday, Dr. Anthony Fauci tried to allay fears some people have that the speed at which potential coronavirus vaccines were being developed may have compromised their safety. "The process of the speed did not compromise, at all, safety, nor did it compromise scientific integrity," Fauci said. 1d ago
This data comes from MediaIntel.Asia's Media Intelligence and Media Monitoring Platform.