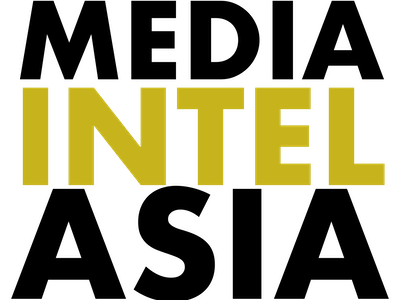 This week, the markets will trade full session through Wednesday, close Thursday, and have half a session on Friday. Expect volatility to be the name of the game as thin, light trading will result in market movement. But if there is not a major change in the weather, the market will need to push higher to ration supply. Written By: Randy Martinson | × Erin Ehnle Brown / Grand Vale Creative LLC
The grains have staged a strong performance over the past few months with little setbacks, and any setback that has occurred has been met with another round of heavy fund buying. The underlying support has been production issues and strong demand. Production issues in the U.S. started the ball rolling and now production issues in South America continue to fan the fire. Add to that increasing demand, mainly from China as they continue to rebuild and expand their livestock production.
Since the spring lows to this falls highs, December Minneapolis wheat rallied over 80 cents (and since set back 35 cents). December Chicago wheat has rallied $1.60 (but set back 40 cents), December Kansas City wheat rallied $1.60 (and set back 30 cents), December corn has rallied over $1, Jan soybeans rallied $3.50, December soybean meal rallied $115, December soybean oil rallied $12, and January canola has rallied $100. All during harvest. Impressive to say the least.
And it is likely this run is not over yet. Sure, we can expect some sloppy trading to take place over the next five weeks as we go through the holiday season. This week, the markets will trade full session through Wednesday, close Thursday, and have half a session on Friday. Expect volatility to be the name of the game as thin, light trading will result in market movement. But if there is not a major change in the weather, the market will need to push higher to ration supply.
And at this time, traders are expecting the U.S. Department of Agriculture will be forced to increase soybean demand. Crush has been running at or near record pace, and exports have shattered all previous records for the first 10 weeks of the marketing year. Most are expecting USDA to increase soybean demand 100 million to 150 million bushels which would put stocks at 40 million to 100 million bushels, virtually pipeline supplies. Now not to sound overly bullish, but even if half of that is correct, soybeans will need to add more premium to ration demand and buy acreage in the U.S.
Corn has seen its demand increased to about as high as it can go, other than maybe a small increase in feed demand. But that is not likely if prices remain firm. But if the situation in soybeans plays out, soybeans will try to take acres away from corn, and corn can't lose too many acres.
Wheat on the other hand could lose a few acres, although most are expecting an increase in winter wheat acres. Wheat did stage a decent rally but has set back off of its highs. The other grains have not, telling us the wheat market situation is not as dire as corn and soybeans. Now wheat will likely recover some of this setback, and, if corn and soybeans rally, wheat will be the follower. It has been a little disappointing to see wheat retrace but wheat is lacking what the other grains have: export demand.
Wheat continues to be the laggard in the grain complex. Improving weather forecasts for the U.S. Southern Plains started wheat on the defense, but the thought that the U.S. will not be able to significantly enter the wheat export market was the main pressure point. The market has been optimistic that, with the production issues in the Black Sea region and Argentina, the U.S. might be able to capture some wheat exports. But recent estimates released from Russian officials indicate they are continuing to hold onto most of the wheat export business. But the strength from the higher corn and soybean markets continues to help wheat hold onto some of its premium. The Nov. 16 crop progress report was close to expectations with planting progress at 96% complete (1% below expectations). Winter wheat's crop rating did improve 1% as expected to 46% good/excellent versus 52% last year.
Corn is a market that has great potential, but a lot of things need to start to turn corn's direction for this market to continue to rally. First and foremost, corn needs to see increased export sales. Rumors have China and Brazil needing to import large amounts of corn to meet domestic demand needs and to help stabilize price. So far, corn sales have been impressive, but not stellar. Planting progress in Brazil and Argentina is near the average pace now that producers have just decided to plant instead of waiting for the rain. Good rains fell in Argentina over the weekend while Brazil remains dry. The crop progress report was as expected for corn, showing harvest progress at 95% complete versus 87% average.
Soybeans continue to be the bright spot in the commodities. There has not been a major export sale reported to China in a long time, but yet the rumor that China is looking for buy U.S. soybeans in January-February has the market taking note. Usually the soybean export business moves to Brazil in January-February, but with the late planting start in Brazil, the U.S. might be able to hold onto China's soybean business a little longer. One thing is for sure though: Soybean crush is, well, crushing it (pun intended). The October National Oilseed Processors Association crush estimate came in at 185.25 million bushels versus expectations of 177.1 million bushels, another record. Both China and Brazil need to import soybeans and the only game in town is the U.S. Like corn, soybean planting pace has picked up in South America and is now at average pace. But the lack of rain continues to be an issue in central and southern Brazil. The crop progress report was as expected, showing U.S. soybean harvest progress at 96% complete.
At this point, if the demand picture is correct, there is little room for a production issue in South America or in the U.S. next year. The race to buy acres in the spring will be interesting.
But in the short term, it is not out of line for a slight retracement to take place as we close out November. Corn, soybeans and soybean oil all traded to new contract highs this week. So to see a technical retracement to clean up an overbought market condition is not out of line. Toss in the fact that this week is a short week and you have a recipe for a decent retracement.
Cattle traded sloppy the week before Thanksgiving, with most of the selling tied to position squaring ahead of USDA's November cattle on feed report. The expectations that cattle demand would see a slight decline added pressure as beef demand is usually not that strong during the holiday season. There are strong indications that feedlots have worked through the COVID-19 backlog of cattle as slaughter weights have seen a slight decline. The market was disappointed in the fact that there was not much of a cash trade, especially when boxed beef prices were so strong. The average trade estimates for the cattle on feed report are 102% on feed, 91% placed, and 100% marketed.
The markets got a boast Nov. 16 from news of another promising vaccine for COVID-19. Modera reported their vaccine is showing an effective rate of 95% and that their vaccine is easier to manage than Pfizer's. It is expected that both vaccines will be fast tracked for approval and available for front line workers by December and to the general public by April.
The idea of the world getting one step closer to normal helped the stock market rally to near record levels as the Dow is flirting with 30,000 again. This was also supportive to the energy sector, which spilled over to the grains.
"The risk of loss in trading futures and/or options is substantial and each investor and/or trader must consider whether this is a suitable investment. Past performance, whether actual or indicated by simulated historical tests of strategies, is not indicative of future results." Related Topics
This data comes from MediaIntel.Asia's Media Intelligence and Media Monitoring Platform.