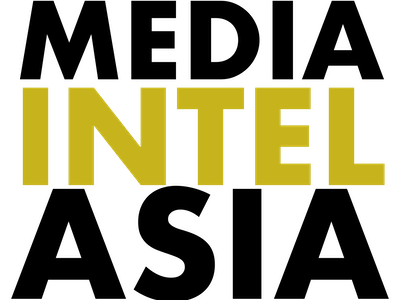 Qatar Airways Expands Codeshare With LATAM... Qatar Airways Expands Codeshare With LATAM Airlines Brasil January 12, 2021 Airlines & Airports 0 25
Qatar Airways has signed an expanded codeshare agreement with LATAM Airlines Brasil that will expand its reach to additional destinations across Brazil.
The new agreement, which will further strengthen the two airlines' strategic partnership, first initiated in 2016 and recently expanded in June 2019, will see Qatar Airways add its code to 45 additional LATAM Airlines Brasil flights, adding connectivity to Brazilian destinations like Curitiba, Manaus, Porto Alegre, Rio de Janeiro, Sao Luiz and Vitoria, as well as Lima (Peru), Montevideo (Uruguay), and Santiago (Chile).
In addition, LATAM Airlines Brasil will add its code on Qatar Airways' recently expanded ten weekly flights to and from São Paulo as well as on flights to several additional destinations beyond Doha, including Bangkok, Hong Kong, the Maldives, Nairobi, Seoul, and Tokyo. READ: Travel Cases Inspired by Americana
The new A350-1000 operating on the São Paulo route features the airline's award-winning business class seat, the Qsuite. One of the latest additions to the Airbus family of twin-aisle, wide-body jetliners, the A350-1000 offers 327 seats across two cabins – 46 Qsuite Business Class seats and 281 extra-wide 18-inch seats in Economy Class.
With an existing loyalty cooperation, frequent fliers with both airlines are also able to earn and redeem miles for travel across the partners' complete network as well as recognition of their tier status at select airports with benefits such as priority check-in and priority boarding. READ: Is This the Future of First Class?
"South America is a strategically important market for Qatar Airways," says Qatar Airways Group Chief Executive, His Excellency Akbar Al Baker. "We are proud to demonstrate our strong commitment to passengers travelling to and from South America by providing even more flexible travel options. By increasing São Paulo services to ten weekly flights and expanding our codeshare agreement with LATAM Airlines Brasil, we will further cement our position as the airline of choice for customers travelling between Asia, the Middle East, and South America."
"We are expanding connectivity and the choice of destinations for our customers," says LATAM Brasil CEO Jerome Cadier. "Even in a year as difficult as 2020, we are committed to offering our passengers more options to travel further with greater convenience and simplicity."
For more Airline & Airport stories FACEBOOK , INSTAGRAM , & LINKEDIN Recommend to friends
This data comes from MediaIntel.Asia's Media Intelligence and Media Monitoring Platform.