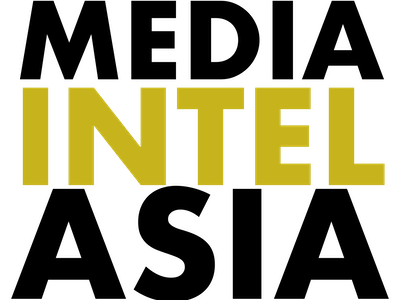 Bottom line Starlux Airlines is my favorite airline in the world
First a bit of background might be valuable. I think Starlux Airlines is my favorite airline in the world . That's despite the fact that I've only flown with Starlux once, and despite the fact that the airline currently only flies A321neos.
But this Taiwanese airline is in a league of its own among startups. While most new airlines are low cost carriers, Starlux bills itself as a "detail oriented luxury airline" (#BornWithLuxuryShiningLikeStars), and what's not to love about that?!
I had the privilege of flying with Starlux Airlines earlier this year from Taipei to Penang , and the experience was incredible. I can't wait until the airline takes delivery of A350s , and starts flying to the US . I know there's a lot of bad stuff going on in the world right now, but as an aviation geek and passenger experience geek, thinking about Starlux Airlines just makes me smile, and is such a welcome distraction.
When Starlux Airlines launched, it also offered status matches . While I'm not usually a big status matcher, I couldn't help myself, given how much I love this airline. I'm a top tier Insighter member in the COSMILE frequent flyer program, and the status is even valid for the next few years. Starlux Airlines' gift for COSMILE Insighters
Yesterday morning I received an email from DHL saying there was a shipment headed my way from Starlux Airlines. That caught me off guard, since I wasn't expecting anything.
To say I was excited would be the understatement of the year. What could they be sending me?!?
Well, this morning that question was answered, as I received a separate email from Starlux Airlines, with the subject line "An Exclusive Gift for INSIGHTER." In it, Starlux Airlines revealed the two gifts that Insighter members are receiving.
First of all, there's a physical membership card, which is intended to be purely commemorative:
For commemorative purposes only. When accessing airport VIP lounge or any card tier benefits, your current card tier should be applied. Please present your e-membership card or the member ID.
Starlux Airlines commemorative elite card
Next, there's a luggage tag (I'm thinking they mean vegan rather than vegetable, though):
Made of vegetable-tanned leather, presenting its natural skin and texture. The usage and maintenance of the leather creates its own uniqueness. For any improper usage causing it damaged or mold, return or exchange will not be accepted.
Starlux Airlines luggage tag
The email went on to explain the following (okay, so I have questions about the person it's addressed to, but I'm also comfortable posting it, because it's one of the most common last names in Taiwan):
Dear MR TSAI
Thank you for becoming Insighter of COSMILE and waiting patiently.
STARLUX has prepared an exclusive handmade gift box containing a physical member card and a leather luggage tag engraved with your name.
The gift box has been delivered to your registered address and the tracking number is: . Estimated delivery time is 5 to 10 working days with possible delay due to the regulation of your local governments. Thank you for your patience. You may track your package at DHL Express Tracking.
The name shown on member card and luggage tag is your registered name in COSMILE. We have checked the quality and member information thoroughly before delivery. If there is any problem, please contact STARLUX Customer Service Center within 10 days of receipt. Thank you.
May the handmade gift brighten your journey with warmth. How can I do these gifts justice?!
Honest question here. These might just be my most prized airline possessions ever. I can't possibly actually put the luggage tag on my bag, since I'd be so bummed if it got scratched.
Do I create a Starlux Airlines shrine in my home, and have these somehow preserved for generations to come? How do I best go about that? How can I insure these so that they reflect the sentimental value of these items to me? These are important questions I need to consider.
One thing is for sure… I'll be more on the lookout for the person delivering mail on Thursday than Winston. Bottom line
Starlux Airlines is sending COSMILE Insighter members a commemorative membership card and vegan luggage tag. I only have top tier status through a status match (on second thought, I think that's how most people have it, since the airline only operated for a couple of months before shutting down).
I can't wait until Starlux Airlines launches long haul flights. I think Starlux Airlines might just be an airline I'd mileage run on to maintain status, just because of how much I love the brand. I usually hate material possessions and gifts, but I'll make a major exception here — Starlux Airlines, you can shower me with gifts and I won't be mad one bit!
Are there any other COSMILE Insighter members who are ridiculously excited, or is it just me?
This data comes from MediaIntel.Asia's Media Intelligence and Media Monitoring Platform.