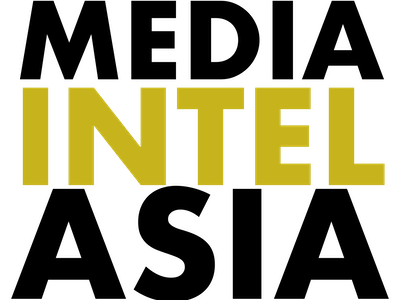 UPDATED: Which countries are now on Austria's quarantine list? UPDATED: Which countries are now on Austria's quarantine list? Posted on by Times of News
On December 2nd, Austria announced a change to the country's quarantine rules.
After some initial confusion about the starting date, the Austrian government confirmed that it would apply from December 19th.
Austria's coronavirus quarantine was set to remain in effect until at least January 10th, however a government official told The Local on January 6th that it would remain in force "until further notice".
On January 12th, the government announced that there would be changes to the list from January 15th onwards.
This includes taking Ireland and Uruguay off the list and adding Greece and Singapore.
PLEASE NOTE: From January 15th, everyone arriving in Austria will need to pre-register. More information about this can be found at the following link .
Who does the quarantine apply to?
The quarantine applies to everyone arriving in the country – i.e. Austrian citizens, residents and non-Austrians.
More information about the quarantine – including how to leave quarantine early – is available below.
UPDATE: What you need to know about Austria's Christmas quarantine rules
Which countries are classified as 'high risk' by the Austrian government?
'High risk' countries are any country which has a 14-day incidence rate of more than 100 positive cases of coronavirus per 100,000 residents.
As at January 5th, each of Austria's neighbours is over this threshold.
In fact, as it currently stands, only Finland, Iceland and Norway are not classified as risk countries in Europe.
Ireland had been on the list, but was removed.
Arrivals from Ireland will be required to quarantine in Austria from Friday, January 15th.
Also from Friday January 15th, Greece will be added to the list – meaning that arrivals from the Hellenic Republic will not need to quarantine from this date onwards.
Up to date information is collated by the European Union and is available here .
Map courtesy of the European Centre for Disease Prevention and Control.
This map is correct as at January 12th, 2021.
What about arrivals from countries outside of Europe?
There are a handful of countries from which arrivals will not need to quarantine.
These are Australia, Japan, New Zealand, South Korea and the Vatican.
Arrivals from these countries will be allowed to avoid quarantine provided they have only stayed in either Austria or the countries mentioned in the past ten days.
Uruguay had been on the list, but was removed from January 15th onwards.
Singapore was added to the list – meaning that arrivals from the city state will not need to quarantine from this date onwards.
An up to date list of non-European countries can be found here .
Are there any exceptions?
There are some limited exceptions to the quarantine rule.
For instance, commuters will not be required to quarantine.
In addition, people who visit their partners or family in Austria regularly – which is defined by the government as at least once per month – will also be allowed to enter without a quarantine, Kronen Zeitung reports .
In addition, there is no quarantine for people who enter the enclaves of Mittelberg (Kleinwalsertal), Vomp-Hinterriss or Jungholz.
If I am arriving, what do I need to do?
Austrian authorities are conducting border controls regularly and will inform you of the details of your quarantine requirement.
Before arriving, you will need to complete a 'Declaration of Quarantine' form. This form is available here in English and should be kept on you at all times when entering Austria.
This data comes from MediaIntel.Asia's Media Intelligence and Media Monitoring Platform.