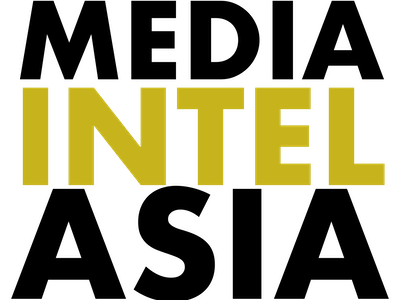 Vietnam exports 1,600 tons of fragrant rice to Singapore, Malaysia
Published Tweet Container trucks carry aromatic rice exported by Trung An Hi-tech Agriculture JSC to a port on January 13. This is the first batch of Vietnamese rice to be shipped overseas in 2021 – PHOTO: VNA HCMC – Trung An Hi-tech Agriculture JSC has exported 1,600 tons of aromatic rice to Singapore and Malaysia, Vietnam's first batch of rice to be shipped overseas in 2021, the Ministry of Agriculture and Rural Development announced on January 13.
The Can Tho City-based company shipped 450 tons of Jasmine 85 rice to the Singaporean market at US$680 per ton and 1,150 tons of Huong Lai rice worth US$750 per ton to buyers in Malaysia, reported Lao Dong newspaper.
This is a significant event after Vietnam signed the Regional Comprehensive Economic Partnership (RCEP) on November 15 last year. RCEP is a free trade agreement (FTA) between the ASEAN and five countries that have signed individual FTAs with the bloc.
According to Pham Thai Binh, general director of Trung An Company, Malaysia and Singapore are two of the 10 largest buyers of Vietnamese rice.
Speaking at an event on January 13 to announce the export of the first batch of rice, Le Quoc Doanh, Deputy Minister of Agriculture and Rural Development, lauded the efforts that Trung An and other local rice exporters have made to offer high-quality agricultural products to markets at home and abroad.
Doanh also said that the ministry always supports businesses and localities in developing production linkage chains to create quality and safe products. Source: https://english.thesaigontimes.vn/80170/vietnam-exports-1600-tons-of-fragrant-rice-to-singapore-malaysia.html AB Inbev merges with Vietnam's SAB beer: state media
Published TienphongNews
HANOI — Anheuser-Busch InBev, the world's largest beer maker, has merged with Vietnam's SAB Beer after having received the approval from the Ministry of Industry and Trade, state media reported.
Vietnam, with a population of nearly 98 million, is seen as one of the most attractive markets in the region for brewers, with beer sales seen growing by about 10% per year on average for 2010-2020.
Following the trade ministry's approval, the merger took into effect from Jan. 2021 and SAB beer Vietnam would no longer exist, Vietnam News Agency (VNA) reported.
"The merged company will have the capacity and resources to operate with higher productivity and improve both competitiveness and quality in the Vietnamese market," VNA reported, citing Truong Van Toan, AB Inbev Legal and Corporate Affairs Director in Southeast Asia.
SAB's brewery will produce Budweiser and Beck's while Busch InBev factory in southern province of Binh Duong will continue to produce Hoegaarden beer and some products for Japanese and Southeast Asian markets, the report added. Source: https://tuoitrenews.vn/news/business/20210114/ab-inbev-merges-with-vietnam-s-sab-beer-state-media/58784.html Vietnam mobile wallet MoMo raises about $100 million, aims for IPO
Published TienphongNews
HANOI — Vietnam's biggest e-wallet company, MoMo has raised at least $100 million from six global investors, including Warburg Pincus, as part of plans to become a "super-app" and go public by 2025, the company and a source said on Wednesday.
Financial technology, an attractive investment area in the country of nearly 98 million people, has gained more traction during the COVID-19 pandemic, with retail moving online and consumers looking for more contactless payment options.
"The amount was not disclosed due to our strict agreement with investors but this deal size is somewhat bigger than our previous fundraising of $100 million," Pham Thanh Duc, MoMo CEO, told Reuters .
"We hope to go public in the 2021-2025 period, possibly in 2025. For us, IPO is a must," Duc said of the prospect of an Initial Public Offering, adding it was too early to discuss on which bourse MoMo might list.
A source familiar with the matter also told Reuters the e-wallet company had raised about $100 million from the deal.
The latest funding would support the growth of MoMo as an all-in-one smartphone application offering multiple services, which have proved successful in countries like China and Indonesia.
Such "super-apps" include Grab in Singapore, and Indonesia's Gojek.
Momo is Vietnam's largest e-wallet by users and aims to double those to 50 million in the next two years.
It said the latest funding round was co-led by Warburg Pincus, its largest backer, and Goodwater Capital LLC.
Affirma Capital Singapore PTE, Kora Management, Macquarie Capital and Tybourne Capital Management have also invested.
Although cash remains king in Vietnam, the number of mobile payments reached nearly 700 million by end-August in 2020, up 980% against in the same period of 2019, official data showed. Source: https://tuoitrenews.vn/news/business/20210114/vietnam-mobile-wallet-momo-raises-about-100-million-aims-for-ipo/58783.html Steel prices could peak in 2021: report
Published TienphongNews A worker arranges steel pipes in a factory in An Giang Province, southern Vietnam. Photo by VnExpress/Phuong Dong.
With demand forecast to grow 8 percent, steel prices could hit a four-year peak this year before falling as global demand stabilizes, experts say. Steel prices are expected to maintain a positive momentum after their recovery in mid-2020, and rise in the coming months as global demand recovers and major producers worldwide experience supply disruptions due to the Covid-19 pandemic, brokerage SSI Securities Corporation says in its latest report. The price of construction steel had hit a three-year trough in April last year, at slightly VND10 million ($434.77) per ton, but rose sharply in the second quarter to end at around VND14 million by the end of the year, according to data from the Vietnam Steel Association. "Domestic construction steel prices increased 25 percent year-on-year and 36 percent from its April nadir, while the price of hot rolled coil (HRC) was up 43 percent year-on-year and 80 percent over its last through," the report said. Steel prices began surging in the second half of 2020 on the back of strong domestic demand driven by the government stepping up disbursement for public construction projects, and domestic traders stocking up on inventory when prices began to rise. Exports also benefited from production disruptions in major global steel producers such as the EU, U.S., India, Japan and South Korea, which saw their 11-month 2020 production fall 15 percent, 18 percent, 12 percent, 17 percent and 7 percent year-on-year, respectively, according to the World Steel Association. Vietnam and China were two of the few countries that saw steel production growth in the first 11 months of last year, with increases of 28.8 percent and 5.5 percent respectively. China, in particular, had been pushing investment in public infrastructure to maintain its GDP growth as its private sector slows down. With domestic demand set to climb 8 percent this year, fueled by infrastructure investment, FDI inflows and speculative hoarding, steel prices will likely hit their peak sometime during the year before turning the other way as exports face more competition from major global steel makers catching up in supply, SSI said. "This will take surging domestic steelmaker's profit margins back to normal levels," the report said. According to the World Steel Association, demand is expected to increase 4.1 percent in 2021 after falling 2.4 percent last year. Demand in emerging markets, excluding China, is expected to increase 9.4 percent. As a result, SSI expects Vietnam's steel exports to be able to achieve single-digit growth this year, taking into account rising competition from global producers. On the stock market, at the end of 2020, the total market cap of stocks in the steel industry had risen 111 percent year-on-year, and 188 percent from its March bottom, much higher than the benchmark VN-Index. The price-earnings (P/E) ration valuations of steel firms have recovered to pre-Covid levels, the report said Source: https://e.vnexpress.net/news/business/industries/steel-prices-could-peak-in-2021-report-4220792.html
This data comes from MediaIntel.Asia's Media Intelligence and Media Monitoring Platform.